Acoustical Ceilings
Air Conditioning
Buckhead Heating &
Air Conditioning Co Inc
5580 New Peachtree Rd
Atlanta, GA 30341
770-451-0678
Airline Tickets-Online Reservations
Authorized Ticket Agent
Appliances-Delivery & Installation
Appliances-Repair
Aquariums-Maintenance
Architects-Home Design Service
Assisted Living Facilities
Attorneys-Metro Atlanta
Automobile Dealers-New Cars
Automobile Renting & Leasing
Automobile Repairing & Service
Backhoe Work
Banks
Bartenders & Waitresses-Private Parties
Basement Remodeling
Bathroom Remodeling
Bathtubs-Repair
Beauty Salons
Billiard Tables
Brick Masonry
Builders-Home
Buildings & Sheds-Storage
This space open. Contact Frank at:
770-873-0343 for more info.
Carpenters
Carpet Cleaning
Carpet Dealers
Ceiling Fans
Cellular Telephones
Chauffeurs-Personal
Chimney Sweeping Service
Chocolate Candy-Gifts
Cleaners
Closet Organization
Clothing-Children
Clothing-Men
Clothing-Women's
Computers-Sales & Repairs
Computer Training
Concrete Contractors
Construction
Counter Tops
Credit Reporting Agencies
Demolition Contractors
Department Stores
Lenox Mall is located in the upscale Buckhead neighborhood of Atlanta. The anchor stores are Bloomingdale's, Macy's, Neiman Marcus. Over 240 other stores include Anthropologie, BCBG, Bobby Jones, Brooks Brothers, Cartier, Burberry, David Yurman, Louis Vuitton, Kate Spade, Hermes, Polo Ralph Lauren, Salvatore Ferragamo, and St. John.
Phone Number
(404) 233-6767
Dishwashers
Doors
Draperies & Curtains
Driveway Replacement
Drywall
Electrical
Embroidery
Excavating Contractors
~~~~~~~~~~~~~~~~~~~~~~~~~~~~~~
Fashion Consultants
Financial Consultants
Fireplaces-Interior
Fireplaces-Outdoor-Patio
Fish Ponds
Flooring
Florists
Foundation Repairing
Furnaces
Furniture
Gardens-Design & Installation
Gazebos
Glass Replacement
Gold, Platinum & Silver Dealers
Grading Contractors
Granite Countertops
Grills-Gas & Charcoal-Outdoor
Grouting Repairs
Gutters
Hams
Heating Contractors
Home Improvements & Services
Home Office Setup
Home Services
Home Sitting Service
Home Theatre Systems
Hot Tubs & Spas
Hotels-Online Reservations
House Cleaning
Insulation
Interior Decorators & Designers
Intimate Apparel
Irrigation Systems
Islands-Kitchen
Jobs-Online
Junk & Junked Car Removal
Kitchen Hoods & Vents
Kitchen Remodeling
Laundry Service
Lawn Furniture
Lawn Maintenance
Lawn Mowers-Repairs
Lighting
Limousine Service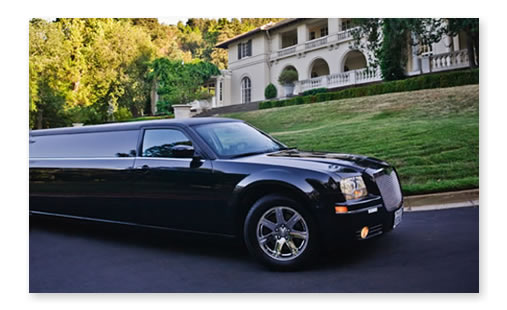 Loans
Locksmiths
1 Emergency A Locksmith
3021 Peachtree Rd NE
Atlanta, GA 30305
(678) 303-5375
Buckhead
3340 Peachtree Road NE
Atlanta, GA 30326
(404) 467-8833
Southlock.com
Buckhead
3300 Piedmont Road
Atlanta, GA 30303
(404) 239-9999
0 & 0 & 00 Emergency A Locksmith
Keys & Locksmiths
Buckhead
5 W Paces Ferry Rd NW
Atlanta, GA 30305
(404) 869-0755
Locksmith
Keys & Locksmiths
Buckhead
3390 Peachtree Rd NE
Atlanta, GA 30326
(404) 270-1749
0 & 0 1 24 Hour A Emergency A Locksmith
Keys & Locksmiths
Buckhead
3655 Roswell Rd
Atlanta, GA 30342
(678) 814-0556
Luggage-Online
Mailboxes
Marble Countertops
Mortgages
Movers
Music Downloads
Nannies
Nurseries-Plants, Flowers, Trees
~~~~~~~~~~~~~~~~~~~~~~~~~~~~
Party Planning Services
Patios
Paving Contractors
Pawn Shops
Personal Assistants
Pest & Termite Control
Pet Sitting Service
Photographers
Playground Equipment
Plumbing Contractors
Pressure Washing
Pruning, Seeding & Fertilizing
Refrigeration Equipment
Remodeling & Renovations
Restaurant Equipment-New & Used-Sales & Service
Restaurants-See our Special Buckhead Restaurant Guide
Roofing
Room Additions
Screened In Porches
Security Systems-Surveillence Cameras
Corey Rhodes
-See our Display Ad for More Information
678-463-3363
Septic Tanks
Sewer & Drain Cleaning
Sheetrock
Shoes
Shower Doors & Enclosures
Siding Contractors
Singles-Online
Sod & Sodding Service
Sporting Goods
Stereo Sales & Installation
Stone Masonry
Storage Buildings & Sheds
Storage-Public
Stoves & Stove Tops
Stucco Contractors
Stump Removal
Sunglasses
Swimming Pools-Sales, Cleaning & Maintenance
Telephone Jacks
Televisions-High Definition
Televisions-Repairs
Theatres-Tickets
-Click here to purchase tickets
HiFi Buys Amphitheatre-Tickets & Schedule
2002 Lakewood Way
Atlanta, GA 30315
404-443-5090
Theater of the Stars-our schedule | tickets
Tile Contractors
Transmissions-Repairing & Service
Travel Agencies
Tree Service
Trim Work
Truck Rental & Hauling
Turkeys-Pre-Cooked-Online Ordering
Video Games
Vinyl Siding
Water Barrels
Water Heaters
Water Lines
Waterproofing Contractors
Weight Control Centers
Wheel Chairs & Scooters
Window Replacement
Window Treatments
~~~~~~~~~~~~~~~~~~~~~